home >> Video converter >> mp4 to mpeg

mp4 to mpeg converter

convert mp4 to mpg
MP4 is a digital multimedia format commonly used to store video and audio. You may get mp4 format videos from your Andorid phones, iPhone, gopro camera, and other action cameras.
MPG is commonly associated with video and audio compressions MPEG-1 or MPEG-2. This is designed to compress audio and video to formats that can be downloaded. Movies with this extension are of lower sizes and greater quality, but quality differs from original VCR videos. This file format can run on Mac, Windows and other portable devices.
The best way to convert mp4 to mpeg format is to use a professional video converter freeware. Download video format converter software for free from link below:

Download mp4 to mpeg/mpg video converter
The video converter software works on Windows 10/8.1/8/7/Vista/XP computers and you can fix unsupported videos problem for your media player. Now you can convert mp4 videos to mpeg/mpg format, and then you can play the videoes on your DVD player and other media players, You may also edit video on your media editor software. The video converter software can also convert videos from mp4 to other formats, such as wmv, mkv, 3gp, mov, flv, avi, etc.
How to convert mp4 videos to mpeg format
Step 1: Import video files to your video converter software

In video converter software, press "Add files" on top tool bar, or simply drag and drop to import movies, TV series, or downloaded videos or audio media into video converter program. Then set up "Output folder" at the bottom of the program main window, make sure there are enough free space at your designated path.
Step 2: Select mpeg/mpg format as output profile

After adding media files, go to the output format box. There are many built-in profiles for popular devices, and common video formats. Select common video->mpeg format.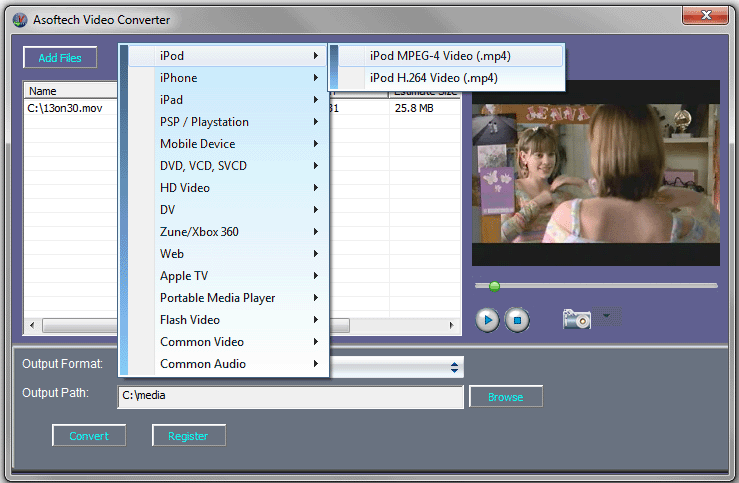 Step 3. Convert mp4 video to mpeg formats

Click to select the video or audio files to be converted, and click "Convert" button to start converting. You will see the converting progress dialog.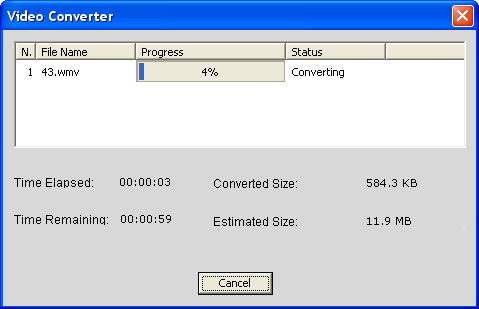 Download video converter software to convert mp4 media files to mpeg format.



Other video conversion tutorial

Convert videos between different formats

Convert videos for iTunes

Convert Quicktime format to MPEG format