home >> Data Recovery Software >> Recover data after memory card and computer hard drive reformat

Recover data after memory card and computer hard drive reformat

How to recover deleted formatted photo video files from memory card or computer hard drive
Get back lost files from formatted memory card and Windows hard drive
I was often asked questions below:

Is there any program to recover files after windows hard drive reformat. I formatted the wrong drive and would like to get back deleted files. Any format recovery program that can do it?

I pressed format button by mistake and formatted my video camcorder's memory card, how can I recover formatted files on the memory card?

In this article, we will take about memory card and computer hard drive format recovery. The memory card can be any type, be SD card, xD card, Compact Flash card (CF card), MicroSD card, etc. Computer hard drive can be any windows computer internal hard drive, SSD, or external hard drive, be seagate hard drive, Western Digital hard drive, Maxtor hard drive, Hitachi hard drive, or Samsung hard drive.
What happens when computer hard drive or memory card are formatted
Format is the process that frees disk space for use by other data. According to wikipedia: "To actually 'erase' everything requires overwriting each block of data on the medium." During the format process, Operation System actually only marks the space for free so that new data can be written to that space.
So all deleted files are still on computer hard drive or memory card, just not visible and not accessiable to user. This makes it possible for format recovery.
Data Recovery tool to recover lost files after reformat
The best solution to get back the important files after format is to use some reliable data recovery software to perform a format recovery.
First thing is to make sure no new data is written to the formatted hard drive or memory card. Because once new data overwritten the space of deleted files, file recovery will becomes impossible.
Here is a step-by-step instructions for how to recover files after format:

Step 1. Download and install the free version of File Recovery Software.





The data recovery software is able to recover any lost deleted or formatted photos, videos, documents such as Microsoft Word docx files, Powerpoint Presentation ppt files, Microsoft Excel files, pdf data, and folders.
Step2. If memory card was formatted, connect the memory card to computer. Launch the program and select the memory card drive or the drive that is formatted. Press 'Next' to start scanning for recoverable files.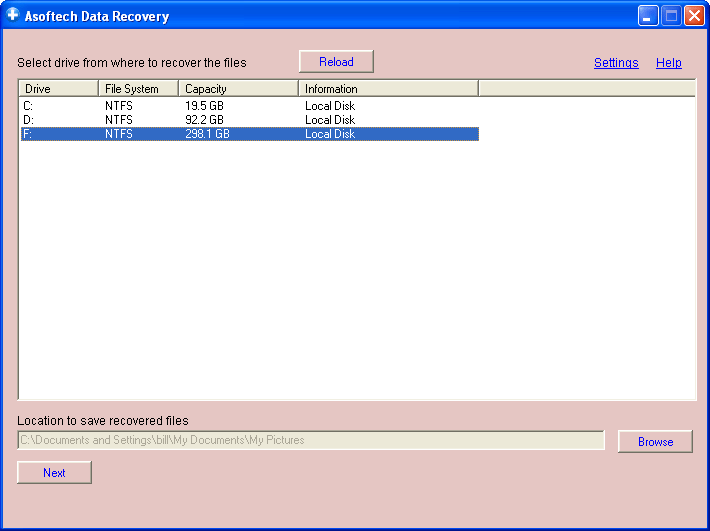 Step 3. After scanning completed, select the files need to be recovered, and press 'Recover' button to save the files.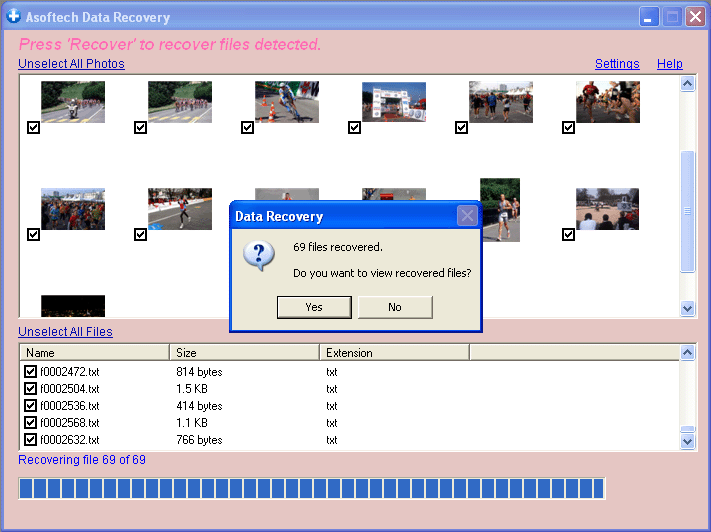 More Resources
More info about Asoftech Data Recovery:
http://www.asoftech.com/adr/index.html
Download Asoftech Data Recovery:
http://www.asoftech.com/trial/adr.exe