home >> Video Converter >> How to convert video

Convert movies songs to other formats

How to use video converter to convert video music meida to other format
Video conversion is one of the most frequent multimedia processing tasks in today's digital life. However, not all tools named 'video converters' show fast and quality results: some lack speed, others have hard to use interfaces. Asoftech Video Converter is a powerful, easy-to-use video converting tool upholding most popular video formats. You may download it here.
Step 1: Download and install Asoftech Video Converter
Click here to download the video converter. After downloading complete, run the video-converter.exe file and follow the installation wizard instructions.
Step 2: Run Asoftech Video Converter and select input video you want to convert
Browse for the video you want to convert to other video format using the "Add Files" button.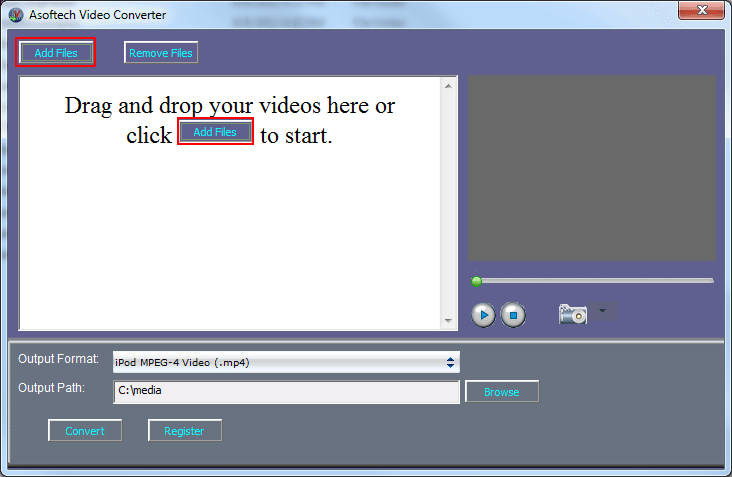 (Step 2a, optional): Preview the input video in the integrated video player.
You can take a snapshot while playing the video.
Step 3: Choose output format that you want the video to convert to
After you have selected the video input file, select the appropriate output video format: AVI, MP4, MKV, WMV, 3GP, MPEG, SWF, FLV. You can also select the output format by selecting the device that you want to play the video on: iPod, iPhone, iPad, Andriod Phone, PSP, Apple TV, BlackBerry, Zune, Gphone, etc.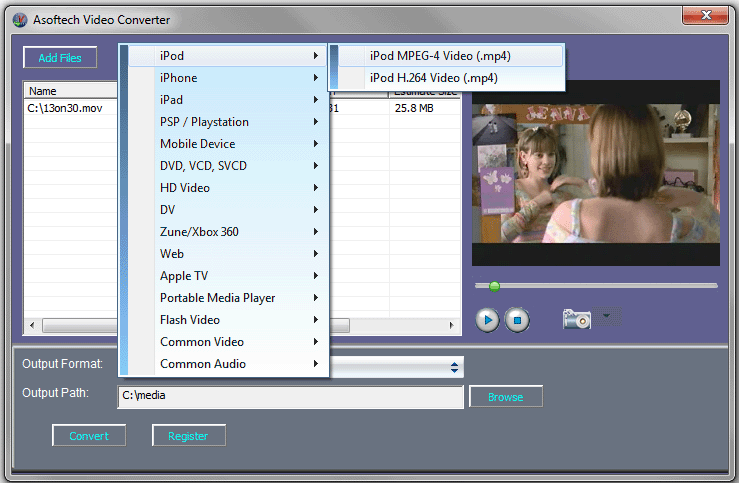 Step 4: Convert video
Click "Convert" and wait until your video is being converted. Progress bar will show you percentage of video converted.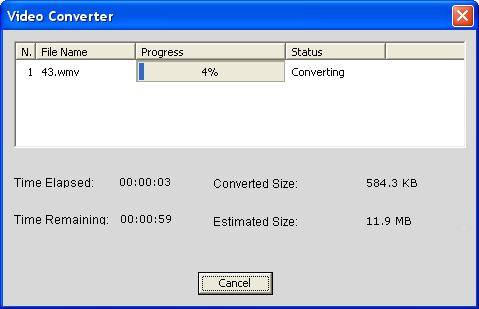 More Resources:
More info about Asoftech Video Converter:
http://www.asoftech.com/video-converter/index.html
Download Asoftech Video Converter:
http://www.asoftech.com/trial/video-converter.exe