home >> Data Recovery >> Windows phone Data Recovery - Recover Deleted Photos and video files from Windows Phone

How to recover deleted and formatted photo video files from Windows Phone

Windows phone Data Recovery - Recover Deleted Photos and video files from Windows Phone internal memory and sd card
Windows phones are one of the most best-selling smartphones. After Windows Mobile OS, Microsoft has developed Windows phone 7 and now Windows phone 8 has been released. Both Windows phone 8 and Windows phone 7 (as well as Windows mobile phone) are good data phone which stores photos, videos and other files. However, mistakes like accident delete, or format of Windows phone may causes files to be lost.
So, is it possible to recover deleted photos, videos, and files from Windows phone 8 and Windows phone 7? How to restore Windows phone deleted photos, videos? Read more to find the answer.
Windows Phone data recovery is possible
WhenWindows phone photos or video files are deleted, or when you fromat the windows phone, the raw data of those deleted files are not wiped on Windows phone. Instead, Windows phone will only mark those space as free so it can be used for new files. This makes it possible to recover deleted files on Windows phone. Because a good Windows phone data recovery software like Asoftech Data Recovery can scan all the space of Windows phone and collect all pieces of data, and then follow some rules to form the files. This way we can get back deleted Windows phone photos, videos, and other files.
How to recover deleted or formatted photos videos on Windows Phone
To increase the chance to recover deleted files, you should stop using the Windows phone immediately after you realize that photos, video, or files are deleted, this will prevent the new files to be written to the Windows phone, hence the space of deleted files will not be overwritten, and chance to recover deleted files is high.
Now, you need to download a Windows phone data recovery software, recommended Asoftech Data Recovery which is easy to use, and scans the Windows phone deeply to recover deleted files.

Download Data Recovery Software
You can now follow simple steps below to recover deleted files from Windows Phone.
Step 1. Take out Windows phone memory card, and then connect the memory card to computer with a card reader. You will see memory card shown as a drive letter (e.g. E:) on Computer.

You need to enable windows phone mass storage if files are deleted on phone's internal memory. Check out this guide: how to enable widnows phone mass storage
Step 2. Run Windows Phone file recovery software asoftech data recovery, and then in Asoftech Data Recovery, select Windows Phone memory card drive letter, then press "Next" to start scanning for lost photos and video files.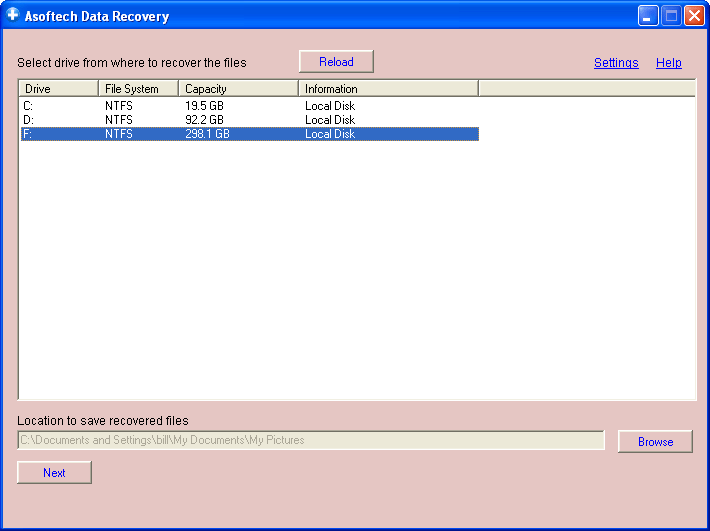 Step 3. You will see recoverable files showing one by one. Select those you want to recover and press "Recover" button to save them.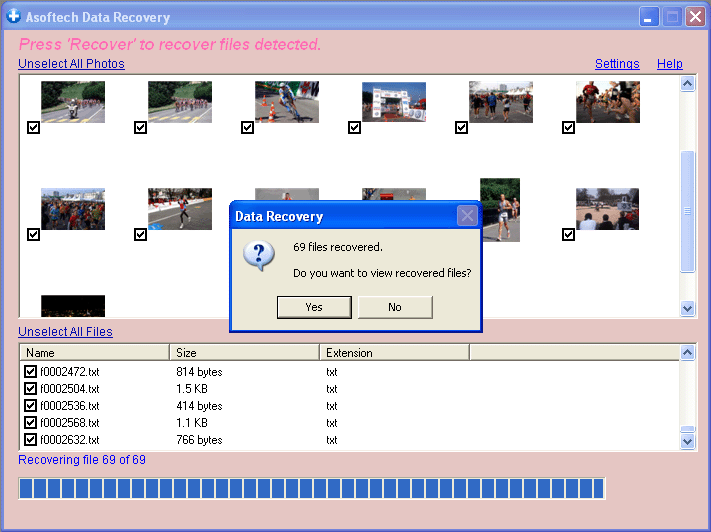 Download Windows phone recovery software now and recover deleted photos videos files: