home >> Data Recovery >> Android phone recycle bin and android device file recovery

Is there an Android phone recycle bin and how to recover deleted files from android device

Android Recycle Bin Data Recovery Software to recover deleted android phone files
In windows, we used to have recycle bin where when we delete the files, the files are sent to Recycle Bin, so we can still go to recyble bin to restore the deleted files. This recycle bin is very useful as it allows user to easily recover deleted files. Of course, if you shift delete the files, the files will be deleted permanently instead of been sent to recycle bin, also, if you delete the files in reycle bin, you will not be able to resore them from recycle bin. But you are still able to recover them, check out recycle bin file recovery.
On Mac, there's Trash Bin which works same as Recycle Bin. Then how about andorid system, does android devices like android phones and android tablets have a recycle bin or trash can? Does Android system store deleted files somewhere so that later we can restore deleted files on android phones like Samsung galaxy phone?
Well, since android devices are not like computers which has a hard disk, a large storage device, android device has very limited internal memory, and even with plugalbe SD card or other memory card, the storage space is limited. If android phone contains a build in recycle bin, the storage space will soon run out. With limited storage, android users will have to keep clearing android recycle bin to make more free space. This defeats the purpose of recycle bin which is useful to get back deleted files.
So, it is not a good idea to have recycle bin on android devices. But how about deleted photos and video files on android, are we able to recover deleted android photos and video files?
How to recover deleted files on Android devices
The answer is Android Data Recovery Software. When android files are deleted, the android system does not erase the actual data on android storage, it only modify the file table entry and delete those files entry. It's fast and serve the pupose well as system can store new files to the space of deleted files. So if deleted files space is overwritten, android data recovery software is able to scan the android memory and look for deleted files data, then data recovery software can restore deleted files with those data.

Download Android Data Recovery
This comes one important tips about android deleted files recovery, to increase the chance of successful android data recovery, stop using the android device immediately when you realize that you need to recover deleted files from android mobile phone or andorid tablet, do not use it to take any more photos, do not use it to save any new files. This is to prevent data overwriting.
Easy Steps for Android Data Recovery
Step1. Connect android device to computer. Check whether it shows as a drive letter (e.g. E:) in Computer.
If not, change the settings in android device: settings -> Wireless & Wifi -> USB Tools -> Connec USB mass storage to PC. Plug android device again to computer. You should see it shown as a drive letter in Computer.
If still not, take out memory card (SD Card, XD Card, MicroSD Card, CF Card, SDHC etc) from android device and then connect memory card to computer with a card reader, the android device memory card will be shown as a drive letter in Computer.
Deleted files were saved on phone memory instead of memory card? Check out this method: how to enable android phone mass storage.
Step 2. Launch android data recovery (download and install from link above if you have install it on your computer), and then in the program, select android device drive letter and press "Next" to start scanning for deleted files.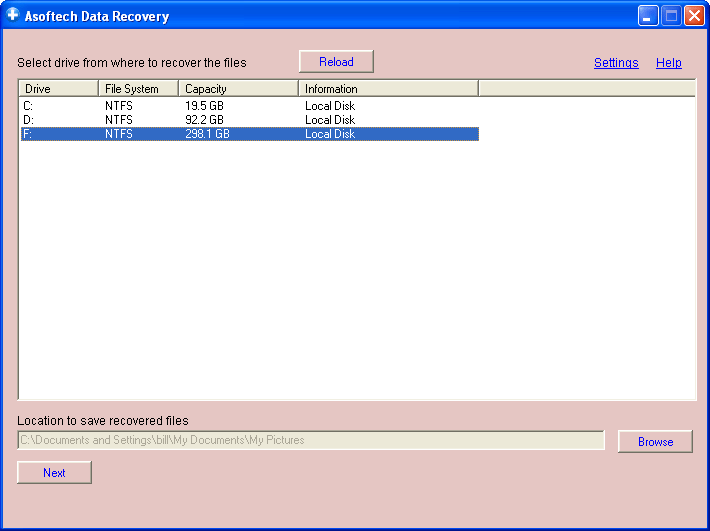 Step 3. Deleted files will be shown one by one. Select those you want to recover, and press "Recover" button.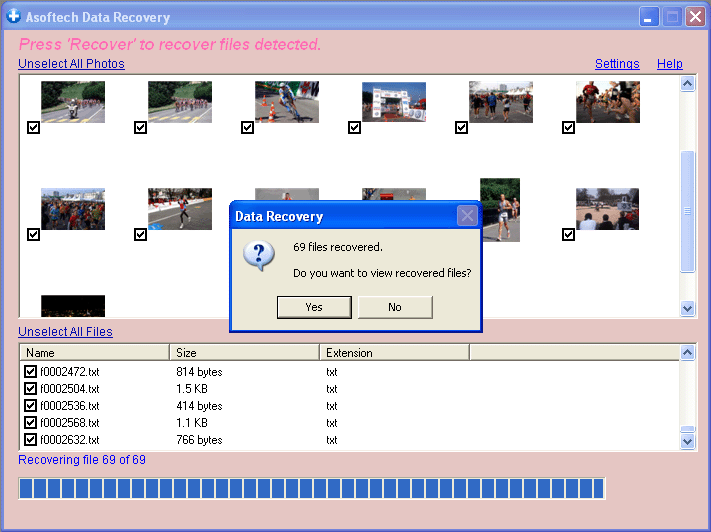 Download Android recovery software and recover deleted files from android device before it's too later: