home >> Data Recovery >> Android recovery after factory reset


How to perform cell phone and android tablet data recovery after factory reset

Recover photos video files after mobile phone and tablet reset to factory settings (Samsung, HTC, LG, Sony, etc android)
Nowadays almost all mobile phones are equipped with camera, which you can use to take photos and videos, without the need to carry extra digital camera with you. Android phones and tablets Samsung Galaxy, HTC One, LG Optimus, Motorola Droid, Sony Xperia have high resolution cameras.
However, you may accidentally pressed the factory reset button and reset your android phone and tablet to factory settings. The smartphone may hang or shows errors where you may have to do factory reset. All personal media data such as photos videos music files on the cellphone will be deleted after factory reset. So how to recover lost photos videos music files from android phone and tablet after factory reset? Read on for ways to restore deleted files after android mobile reset to factory settings.
First thing first, you should stop using the android phone and tablet immediately as space of deleted data are now available for new files. So any new file may take up the space which will causes the space to be overwritten and then the deleted media will not be recoverable.
Then you will need a professional data recovery program. Asoftech Data Recovery is a good choice as it is special designed for droid phones data recovery after factory reset. You can download the data recovery software from



The data recovery software supports all android devices including all android phones and android tablets. Actually all mobile phones including traditional cellp hones and smart phones are supported.
Steps to recover lost photos video files after android phone factory reset
Step 1. Connect android phone to computer, you need to use USB transfer mode (not Kies or MTP), this is found in settings on the phone. After you connect the mobile to compuer, you should see the android phone memory shows as a drive letter in Windows Explorer (e.g. E:). If not, you need to take out memory card from the smartphone and connect the memory card to computer with a card reader, or insert the SD card to card reader slot on computer.
Deleted files were saved on phone memory instead of memory card? Check out this method: how to enable android phone mass storage.
Step 2. Run Android data recovery program. In Asoftech data recovery, select phone memory card drive letter, and then press "Next" to scan the phone for lost files.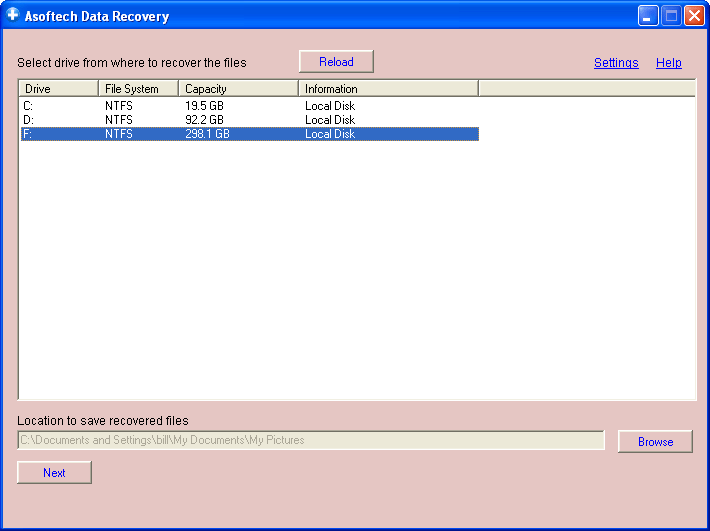 Step 3. List of recoerable files will be shown in result page. Select the ones need to be recovered, and press "Recover" button to recover them.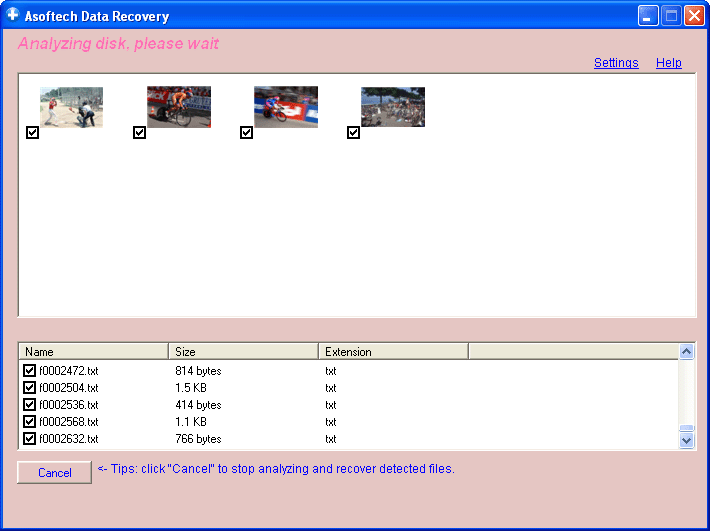 Download android recovery software to recover lost files from android phones after factory reset.