home >> Data Recovery >> How to recover deleted files from windows Computer hard disk

How to recover deleted files from windows Computer hard disk

Use Windows data recovery software to recover deleted files from windows XP, Vista, 7, 8, 8.1
Problems:

How can I recover deleted data files erased with shift-delete on my windows 7 computer? Is shift deleted files erased permanently?

I accidentally deleted important data from my computer hard disk. I have already deleted those files from trash bin, how can I restore those deleted photos, videos, and document such as Microsoft Word docx files, Powerpoint Presentation ppt files, Microsoft Excel files, pdf, files and folders?

I by mistake formatted C: drive and lost all my son's photos and videos, is it possible to recover deleted photos and videos from Windows computer? I have a windows XP computer if it matters.
There's tons of such questions asked. So in this article, I will show you how to recover deleted files such as pics, videos, Microsoft office Word document, excel files, music files, pdf files in Windows Vista, windows 7, Windows XP, Windows 8, Windows 8.1 hard drive or lost files after computer hard disk reformat.
Is it possible to recover deleted files in windows Computer
Actually when you deleted files (even with shift-del or deled from Recycle Bin) from Windows Computer, or when you format a computer hard disk, the files data remain there on computer hard drive. Windows OS does not go to erase every bit of files. This is because that Widnows uses a file table to search for physical location of each file, so Windows only need to delete the file entry in file table. The space occupied by the file will be free for other files.
This makes Windows data recovery possible. If we can collect all pieces of file data, and then join them together by following some file format rules, we can restore the deleted files.
However, it's just not possible to do it manually as reading hard disk bit by bit is just too much work. Luckily there are tools which help us do the job. Asoftech data recovery is such Windows data recovery software which provide a friendly user interface, which makes data recovery in windows computer an easy job.
How can I undele files in Windows computer
First of all, When files are deleted on Windows computer, make sure that you stop using the computer. Do not run any application, do not shut down computer, do not start browse Internet. This is to make sure that minimum data is written to computer hard drive. Because any new data could write to the space of deleted files.
Now use another computer to download a data recovery software. You can use Asoftech Data Recovery which supports undelete files from FAT and NTFS data recovery. download the software from link below

Windows Data Recovery Software
Here's the steps you can follow to recover deleted files from Windows computer hard disk.
Step 1. Save Asoftech Data Recovery in a removable drive, and copy it over to the Windows Computer where files are deleted.
Step 2. Install and launch Asoftech Data Recovery, then select the hard drive where files deleted, then press "Next" to start scanning for deleted photos, videos, documents, music and other files.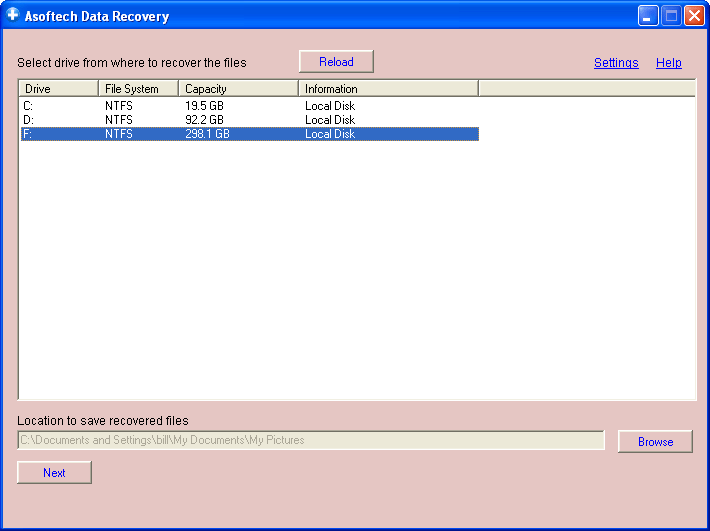 Step 3. In result page, select files you want to recover, and press "Recover" button to recover them.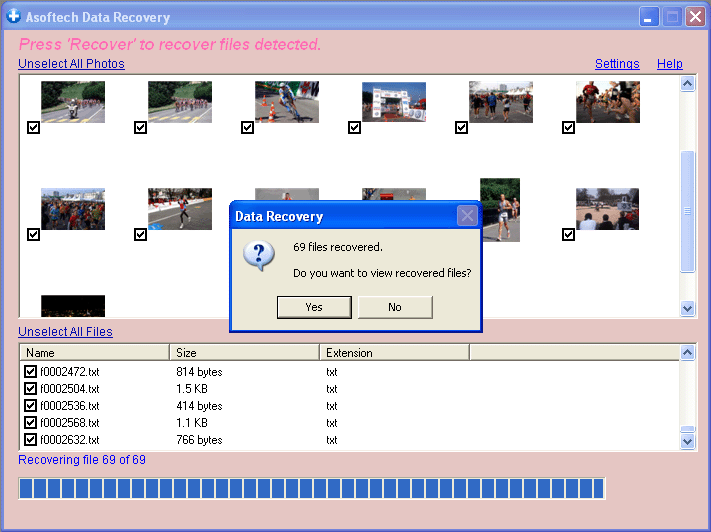 Download now Windows data recovery software and recover deleted files from Windows Computer.