home >> Data Recovery >> Hard Drive Data Recovery - Recover Deleted and Formatted Files from Computer Hard disk

Hard Drive Data Recovery - Recover Deleted and Formatted Files from Computer Hard disk

Hard disk data recovery tool to restore files from a Dead Broken or Erased Hard Drive
Computer hard drive is one the most important part of a computer. All important files including users data like photos, videos, documents such as Microsoft Word docx files, Powerpoint Presentation ppt files, Microsoft Excel files, pdf, folders, emails, programs data, etc are all stored on computer hard drive. So a hard drive data loss will be a big problem. In this article, Common causes that will delete files from computer hard drive will be talked, followed by things happnes in the background when data are deleted, in the end, solutions to recover deleted files from computer hard drive will be given.
What may cause files been deleted from computer hard drive
Following are the coommon reasons which may cause files on computer hard drive been deleted:
1. computer bluescreen or crashed and then can not boot up
2. Accidentally deleted important files from computer hard drive
3. Hard disk is corrupted
4. Accident format computer hard drive
5. Computer reset to factory settings which result in all personal data on computer hard drive been deleted
What happens when files are deleted or computer hard drive is formatted
Firstly a bit of background knowledge as how files are stored on computer hard drive and how those files are retrieved. The actual files data may store anywhere on computer hard drive, and there's a file table which maintain the address of each file, so when user needs to read a file, the computer operation system first read the file table to get the address of file's actual data. Then the actual data is read.
When files are deleted from computer hard drive, the computer operation system actually does not go to erase the actual data. Instead, it only go to file data and delete the file address entry. By doing this, the space occupied by file's data is now free as no file in file table is pointing that address, so the address can be used for any new file. Moreover, the delete process will be fast as there's no need to go to erase the actual data from computer hard disk.
Since the file's actual data is not erased, there's a chance to recover those data if we can read the hard disk bit and bit and then collect all pieces of data and form them into a file.
Hard drive crash or format will be similar to above, file table could be corrupted which may result in hard disk crash. When hard disk is formatted, all file's data are still there, only all entries in file table is deleted.
Solution for hard disk data recovery
A hard drive data recovery software will scan the hard drive bit by bit, and then form the pieces of data into logical files. This is how hard disk file recovery tool like Asoftech Data Recovery works. So no matter hard disk is corrupted, or user format the hard disk, or files are deleted from hard drive, a good hard disk data recovry tool can help to restore lost files.
If the computer is dead and not bootable, you need to remove the hard disk and connect it to another computer as an external hard drive. Then you can follow this external hard drive data recovery tutorial.
Here's the steps to recover deleted files from computer hard drive, take Asoftech Data Recovery as example.
Step 1. Download hard disk file recovery software asoftech data recovery from link below:

Hard disk data recovery software free download
Step 2. Install and launch Asoftech Data Recovery, then select the hard drive where files were stored, then press "Next" to start scanning for lost photos, videos, documents, music and other files.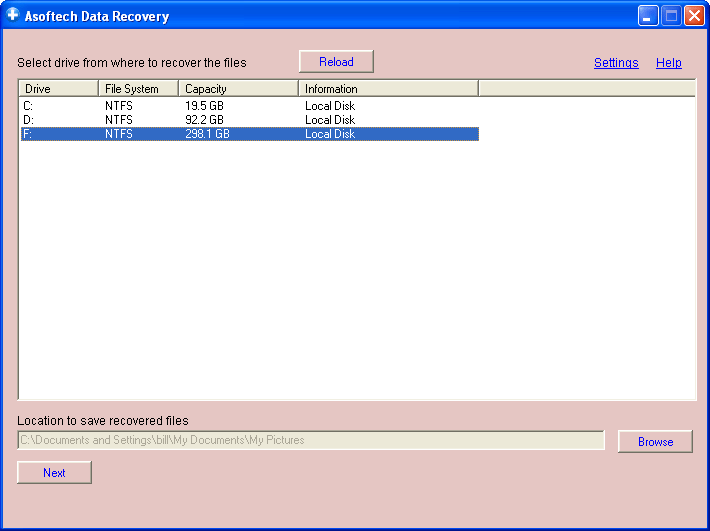 Step 3. Recoverable files will be shown in result page. Select those you want and press "Recover" button to save the files.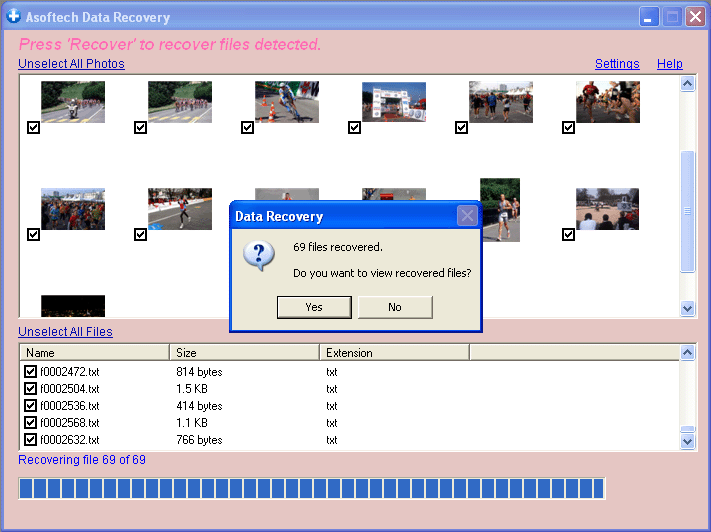 Download now computer hard disk recovery software and recover lost photos, videos, documents, and other files



You can recover your deleted files worldwild as you can do it by yourself on your computer. So you do not need to go to data recovery centres, looking for data recovery services from specialists. You can performa data recovery and photo recovery worldwide, including countries Japan, USA, UK, Canada, Australia, New Zealand, India, Pakistan, Nigeria, Philippines, Germany, Bangladesh, Egypt, France, Italy, Thailand, Netherlands, Nepal, South Africa, Poland, Turkey, Iraq, Spain, Sweden, Kenya, Cameroon, Malaysia, Russia, Belgium, Israel, Austria, long island, Romania, Zimbabwe, Greece, Sierra Leone, Mexico, Denmark, Switzerland, Morocco, Norway, Ireland, Singapore, Ghana, Tanzania, Finland, Portugal, Liberia, Jordan, Algeria, Jamaica, Guinea, Uganda, Hong Kong, Czech Republic, Argentina, Yemen, Croatia, in cities such as chennai, bangalore, toronto, mississauga, delhi, kolkata, mumbai, pune, dubai, london, nottingham, hyderabad, Sheffield, Croydon, Barking, Bristol, Manchester, Watford, Luton, Dartford, Gatwick, Reading, Norwich, Chelmsford, Newhaven, Northampton, Southampton, Nottingham, Derby, Abingdon, Gloucester, Bury St Edmunds, Exeter, Los Angeles, Melbourne, Chicago, Houston, Perth, Philadelphia, Phoenix, San Francisco, Detroit, San Jose, Dallas, kenya, birmingham, finchley, vancouver, canada, montreal, ottawa, calgary, winnipeg, Australia, sydney, melboune, brisbane, auckland, hamilton, waikato, Atlanta, Boston, Riverside, Seattle, Minneapolis, Tampa, St. Louis, Baltimore, San Antonio, Delaware, Denver, Charlotte, Pittsburgh, Portland, West Midlands, Greater Bristol, Cardiff, Greater Glasgow, West Yorkshire, Bradford, Leeds, Liverpool, Greater Manchester, Nottingham-Derby, Portsmouth-Southampton, South Yorkshire (Sheffield), Newcastle-Sunderland, Paris, Randstad, Istanbul, Moscow, Saint Petersburg, Berlin, Madrid, Rome, Kiev, Bucharest, Minsk, Vienna, Hamburg, Budapest, Warsaw, Barcelona, Kharkiv, Munich, Milan, and states Alabama, Alaska, Arizona, Arkansas, California, Colorado, Connecticut, San Diego, Miami, Florida, Georgia, Hawaii, Idaho, Illinois, Indiana, Iowa, Kansas, Kentucky, Louisiana, Maine, Maryland, Massachusetts, Michigan, Minnesota, Mississippi, Missouri, Montana, Nebraska, Nevada, New Hampshire, New Jersey, New Mexico, New York, North Carolina, North Dakota, Ohio, Oklahoma, Oregon, Pennsylvania, Rhode Island, South Carolina, South Dakota, Tennessee, Texas, Utah, Vermont, Virginia, Washington, West Virginia, Wisconsin, Wyoming.