home >> Video converter >> Philips GoGear Vibe video converter

How to convert video for Philips GoGear Vibe

Philips GoGear Vibe Video Format Converter
I try to download videos to my Philips GoGear ViBE (mp3 player) it dosen't show, and when it does it says file not supported. How can I convert video for Philips GoGear Vibe (4GB, 8GB, 16GB and 32GB) mp3 player and mp4 player? Well, Philips GoGear Vibe supports MJPEG (.mp4) format and mp3 format. so you can convert the video to mp4 format.
The best way to solve video not supported error is to use a video converter software. You can download the free trial from link below



The video converter software is able to convert video from any format (including AVI, MP4, MOV, MKV, WMV, 3GP, MPEG, SWF, FLV, MPG, ASF ETC) to MPEG-4, mp3 and other formats, not only for Philips GoGear Vibe, but all other mp3 and mp4 players such as iPod, iPad, iPhone, android phones, zune hd/thinzar, Amazon Kindle Fire, etc. The video converter program works on Windows 10, Windows 8, Windows 7, Windows Vista, Windows XP, Windows 2000.
Step by step guide for how to convert video for mp3 and mp4 player
Step 1: Download and install video converter tool

Asoftech Video Converter offers the a simple, user-friendly platform for a relatively cheap price. It's also one of the best in terms of quality. You can download the free trial of Video Converter using the link below.

Download Video Converter for Free

Step 2: Add Videos to MP4 video converter software

Click "Add files" on the top tool bar, or simply drag and drop to import the videos. Then set up "Output folder" at the bottom of the program window by browsing, make sure there are enough free space at your designated path.

Step 3: Select Output Profile

Click on the output format selector on the lower part. There are many built-in profiles for popular devices. Select Common Video->MPEG-4 video.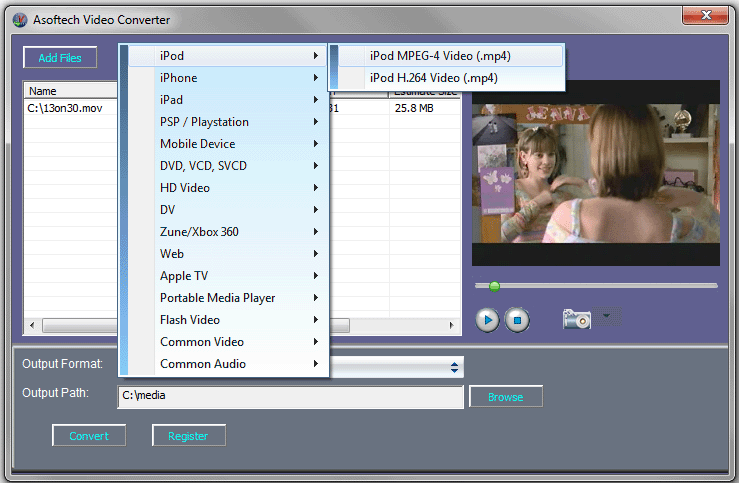 Step 4. Convert Video to MP4 Format

Click to select the video audio you want to convert, and click "Convert" on the bottom. You will see the converting process will be started.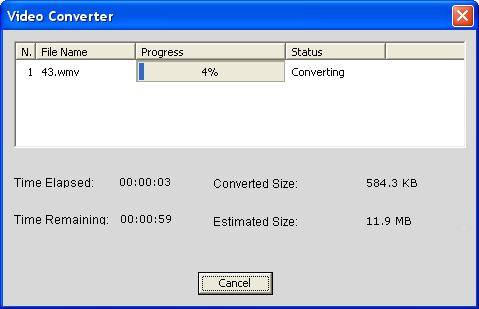 Step 5: Import MP4 Video to MP3/MP4 Player

Now, you can enjoy your Video on your mp3 or mp4 player.
Download Philips GoGear ViBE video converter to convert any video to other video formats, such as AVI to MP4, WMV to MP4, MKV to MP4, VOB to MP4, MPEG to MP4, FLV to MP4, 3GP/3GP2/3GPP to MP4, TS/MTS/M2TS to MP4 and more.