home >> Video converter >> MP4 Converter: Convert Video to MP4 format

MP4 Converter: Convert Video to MP4 format

Convert movie to mp4 format for iPhone, iPod, iPad, smartphones, PSP, Zune, mobile phones, and more
MP4, also known as MPEG-4, is a multimedia container format, which is widely used for video audio and images, or stream over the Internet. As the most popular file format, MP4 is considered the standard by many software hardware companies such as Microsoft, Apple, and major mobile manufactures HTC, Nokia, BlackBerry, Samsung and etc. However, you may get the movie in other formats like AVI from Internet, or MPEG2 from DVD and you want to watch the video on iPad, or your phones. You may also want to get the moive you purchased from iTunes (in MP4 format) to DVD player (MPEG2 format).
ln this article you'll find step-by-step instructions on how to convert your movie files into an MP4 (MPEG-4) format, also your MP4 format movies into other formats. It's quite simple, even someone with no knowledge of media compression can make the transfer.
Steps to convert videos to MP4 format
Step 1. Download and install video converter software

There are more than a few ways to convert your video file into the MP4 format. Video Converter Asoftech offers the most simple, user-friendly platform for a relatively cheap price. It's also one of the best in terms of quality. You can download the free trial of Video Converter Asoftech using the link below.

Download Free MP4 Converter for iPad, iPhone, iPod, PSP

Step 2. Import Videos to MP4 video converter software

Click "Add files" on the top tool bar, or simply drag and drop to import HD movies, TV videos or various video sources into the MP4 video converter software. Then set up "Output folder" at the bottom of the program window by browsing, make sure there are enough free space at your designated path.

Step 3. Select Output Profile

After the preparation work is done, go to the output format selector on the lower part. There are many built-in profiles for popular end devices. You can navigate to the device or profile you want to convert the video to.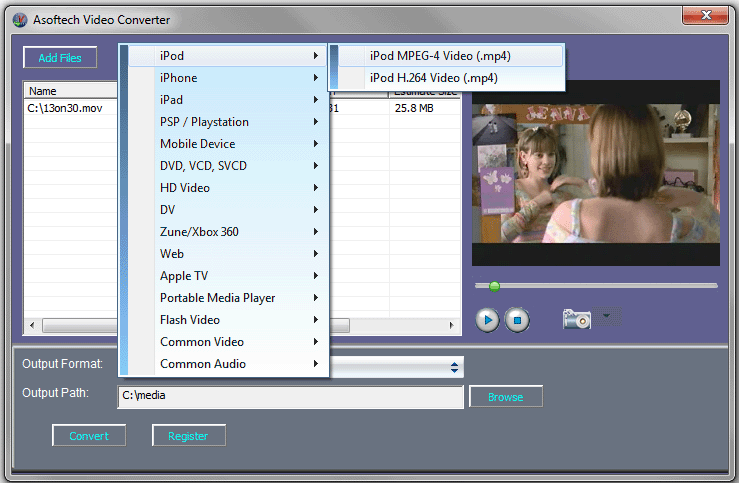 Step 4. Convert Video to MP4 Format

Click to select the video audio you want to convert, and click "Convert" on the bottom. You will see the converting process will be started.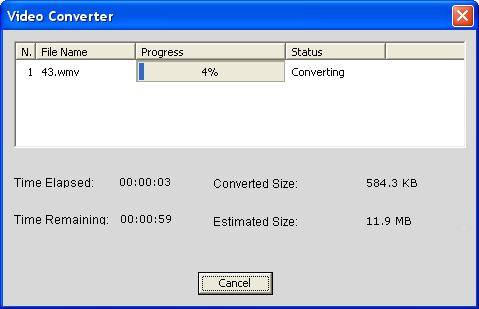 Step 5. Import MP4 Video to Mobile

Actually, you have finished your work with MP4 video converter so far with Step 1, 2, 3, and 4. Now, you could enjoy your MP4 Video freely on PC computer or all kinds of mobiles.
What Are You Looking for in Video Converter Asoftech

Video Converter Asoftech is a professional MP4 Video Converter which is designed to convert almost any video to MP4 video formats, such as AVI to MP4, WMV to MP4, MKV to MP4, VOB to MP4, MPEG to MP4, FLV to MP4, 3GP/3GP2/3GPP to MP4, TS/MTS/M2TS to MP4 and more. On the other hand, it also works to reversely convert MP4 to video mentioned above.