How to run clicking/typing at scheduled time?
Auto Clicker and Auto Typer 2 in 1 allows user to schedule the robot to run at specified date/time (e.g. 3am every day).
Scheduling a macro is very easy. Just follow the steps below.

(1) Select the macro you wish to shedule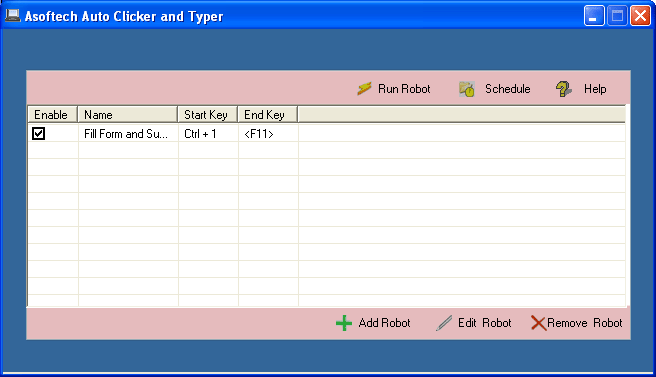 (2) Click on "Schedule" button. You will be shown the Schedule Creation Wizard.

(3) Follow instructions on the Wizard.

Auto Clicker and Auto Typer 2 in 1 offers many scheduling options. You can schedule

Daily (every day or only weekdays or every 2 days for example)
Weekly (certain days of the week, for example every Monday)
Monthly (certain day of month, for example 1st January or the first Monday)
One time only
When computer starts
When you logon

Should you still have problems using the program, please contact us.